As a fellow sufferer of Obsessive-Compulsive Disorder for over a decade, it is my hope that this website supports you with gaining hope, clarity, and understanding of how to End the OCD Cycle.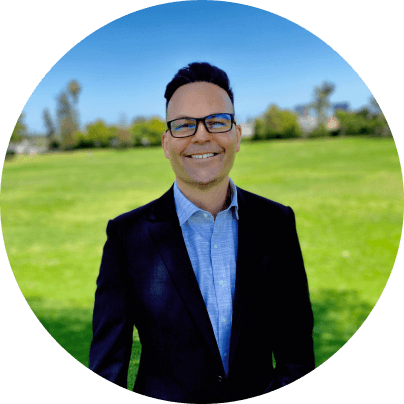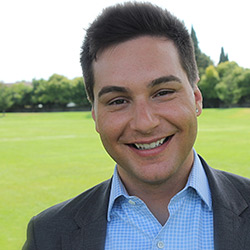 Chris Trondsen
Contributor - The OCD Test & Types of OCD Test
Long time advocate for Obsessive-Compulsive Disorder, Vice President of the International OCD Foundation's (IOCDF) Southern California chapter, and keynote speaker for the IOCDF, and expert OCD clinician, Chris brings a wealth of knowledge from personal and professional experience in recovering from and treating OCD. Chris continues to support The OCD Recovery Project through his passion, dedication, and forumlation in the creation of our OCD tests.
Rachel Tombaugh
Contributor - Copywriter
With over a decade of exceptional clinical experience treating OCD and anxiety, Rachel brings passion, heart, and dedication to supporting The OCD Recovery Project in creating content that our viewers can relate to and feel seen and heard. Rachel is also known for has coined the phrase, "the shitty feeling is the healing," which refers to sitting with the uncomfortable feelings that are typically felt when an individual suffering from OCD removes their compulsive behaviors.
About The OCD Recovery Project
The OCDTest.com was created by a team of professionals dedicated to helping people with Obsessive-Compulsive Disorder (OCD) find effective treatment for OCD.
Our goal is to support as many people as possible, from as many countries as possible, with the tools to identify Obsessive-Compulsive Disorder, provide education to understand this condition, and most importantly, find effective treatment.
The sooner someone with OCD gets effective treatment, the sooner they can go back to living a normal life. This site is dedicated to all of those that have come out of the OCD cycle and all of those yet to do so. We believe in you and never forget that this condition is treatable.
How the OCD Recovery Project & the OCDTest.com can help you?
Our goal is to support you with as many tools as possible to aid in the OCD Recovery process
1
Our Team
The OCD Recovery Project Team is made up of professionals that are dedicated to helping individuals suffering from Obsessive-Compulsive Disorder find effective OCD Treatment to get the help that they need to continue living a normal life.
2
Solutions for OCD
Between The OCD Test, OCD resources, content and our End The OCD Cycle Recovery Course, our goal is to continue providing as much help as possible to those suffering from OCD. Our promise is to continue providing additional OCD tools and support to the OCD community.
3
Our OCD Tests
We have many OCD tests on our website. The primary OCD Test used is considered the "gold standard" for helping to identify and diagnose Obsessive-Compulsive Disorder (OCD). It is called the Y-BOCS(Yale-Brown Obsessive Compulsive Scale). Additionally, our one of a kind, Types of OCD Test was created by our Founder, Brad Wilson, with the help of our Team.
Please note that in order to get a real OCD medical diagnosis, we recommend that you see a medical doctor, psychiatrist or OCD specialist.
Our Purpose
To help individuals suffering from OCD quickly determine if the condition is present, understand that OCD is a treatable condition, and provide hope that OCD Recovery is possible.
Our Mission
Our Mission is to give back and support our community; the OCD community; by providing OCD solutions, education, and resources to help identify and overcome Obsessive-Compulsive Disorder.